Industrial Ethernet
Industrial Ethernet switches are used to form the network backbone in most of the mission critical application.
Examples of the industrial Ethernet applications include intersections for road side traffic control, telecommunications exchange, mines and quarries, aeronautical installations and military sites, waste water treatment plants, utility substations, and wireless data management.
We offer a wide range of Industrial Ethernet switches with features including network redundancy, seamless integrated security and higher reliability. Our ethernet switch comes with variants of managed, unmanaged, Gigabit Ethernet, Power Over Ethernet, IEC 61850-certified, EN50155-certified and rackmounting.
Key Technologies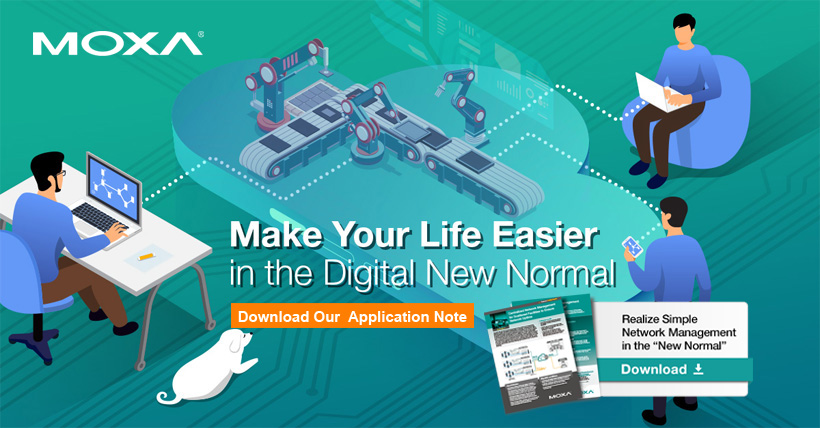 ---
Industrial Ethernet Switches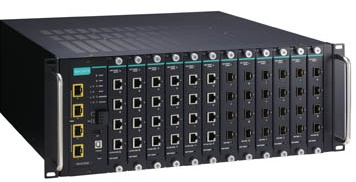 Din-Rail Managed Ethernet Switches
Din-Rail Unmanaged Ethernet Switches
Din-Rail Smart Ethernet Switch
Rackmount Ethernet Switches
Industrial 10Gb Core Switches
Power Over Ethernet Switches
Embedded Ethernet Switches
Media Modules
Fiber Bypass Unit
Network Management Software
---
Network Security Appliance
2-port Gigabit Industrial Intrusion Prevention System (IPS) device with hardware bypass
8 GbE copper + 2 GbE SFP multiport industrial IPS firewall
---
Ethernet Media Converters

List of Ethernet Media Converters
---
IEC 61850-3 Ethernet Switches

Tested with GOOSE compliance and passed IEC 61850-3 & IEEE 1613(conducted by KEMA), it delivers zero packet loss under the harsh EMI environments.
---
EN 50155 Ethernet Switches

Designed with railway automation and features PoE, bypass relay and Turbo Ring technology.
---
Industrial Secure Routers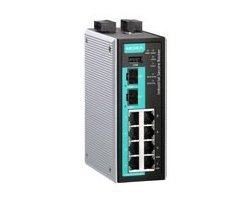 ---
Industrial Ethernet Gateways

List of Fieldbus-to-Ethernet Gateways
---
Network Management

MXview iNMS (industrial network management software)
OPC Server
---
Secure Remote Access