Our Partners
Moxa was founded in 1987, originally as a consulting business assisting industrial clients with serial communication applications. In 20 years time, Moxa has grown from a small engineering integration company to a multi-million dollar entity, offered over 200 different products that are connecting industrial device, I/O over different types of media via different interface, Moxa has created a brand name in the industrial communications arena.
---

Founded in 1992, NEXCOM is committed to become the trustworthy partner in building the digital infrastructure. With a highly qualified and talented R&D team, it has gain immense recognition for its innovative and often pioneering products. Nexcom has repositioned itself to focus on various business units,
Vertical Industry Platform (VIP), including Mobile Computing Solutions (MCS) and Multi-Media Solutions (MMS).
Industrial Computing Solutions (ICS)
Network and Communication Solutions (NCS)
---
Kontron ranks as one of the world's largest manufacturers of embedded computer technology (ECT). It's products has been proven and deployed in, probably the most varied market segments including data and telecommunications, automation, mobile computing, medical technology, military technology, aerospace, and measuring and control engineering.
Kontron offers a wide range of hardware and system including:
Processors boards – just to name a few: Latest Intel® x86 and XScale, Strongarm, XScale, PowerPC, Geode
Operating systems – Windows 2000/XP, Embedded XP, Windows CE, Linux, VxWorks, QNX, OS-9
Form factors – DIMM-PC, PC/104, ETX, X-board, E²Brain, cPCI, PCI, PICMG 1.0, PICMG 1.2(ePCI-X), VME, 3.5" and 5.25" SBCs
Housings 1U, 2U, 3U, 4U, 6U,...
Connectivity – Fieldbus interfaces, network interfaces, new technologies like WLAN and Bluetooth,...
---

Avalue Technology Inc. is the company which focused on the future with innovative computing product. Founded in 2000, they always dedicated to design and produce a broad range of solutions focused on computing. Each design will live up the customer expectations, and contribute to more convenient living environment. Avalue has positioned itself as an innovative solution provider since its establishment in 2000. With over decade experience in embedded industry, Avalue team keeps exploring new technology to satisfy customers with customer-oriented solutions. The company has successfully expanded its expertise from x86 platform into RISC-based hardware. Avalue offers as below:
Embedded PC
Industrial PC
RISC Platform
Panel PC
Computer on Module
Intelligent System
---

Founded in 1996, Winmate Communication INC is a worldwide leading Industry Display solution provider with an excellence in display technology. Winmate offers a full range of Industry LCD solution to meet all major industry requirements. Riding on the edge of LCD technology and embedded system know-how, Winmate develops a new and exciting next generation of digital signage products. embedded system with integrating GPS, Wireless, and touch screen technology.
---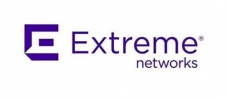 Founded in year 1996, Extreme Networks involved in designs, builds and installs sophisticated Ethernet network solutions that meet the toughest challenges in network connectivity and IP-based communication. The company increases the value of the network with its advanced software platform that deliver meaningful insight and control to applications and services. This helps corporate enterprises and service providers who must have high performance, secure networks that support  converged voice, video and data.
Extreme Networks addresses a wide range of customers with wired and wireless network infrastructures. From corporate enterprises such as manufacturers, retailers, financial institutions, utilities and healthcare organizations, to large universities and school districts to federal and local governments worldwide.
---

The best known for GPS technology, Trimble integrates a wide range of positioning technologies including GPS, laser, optical and inertial technologies with application software, wireless communications, and services to provide complete commercial solutions. Its integrated solutions allow customers to collect, manage and analyze complex information faster and easier, making them more productive, efficient and profitable.
Trimble products are used in over 150 countries around the world. Employees in more than 35 countries, coupled with a highly capable network of dealers and distribution partners serve and support our customers.