The Commercialization of Energy Storage: An Inevitable Era Explored from a Tripartite Perspective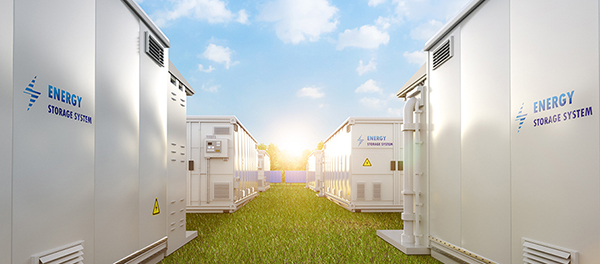 98% of new power will be generated from renewable energy in the next three years, according to the "Electricity Market Report 2023" published by the International Energy Agency (IEA). Renewable energy like wind and solar can be unpredictable, so we need megawatt-level battery energy storage system (BESS) with fast responses. This article evaluates the readiness of the BESS market to meet increasing demands in terms of battery costs, policy incentives, and the concentration of market players.
1. Lower Lithium Battery Costs: A Gateway to BESS Commercialization
The energy storage market has grown because of the lower costs of lithium-ion batteries. The cost reduced by 90% from 2010 to 2020, making entry easier for BESS and growing the market.
2. Legislative Measures Spurring BESS Expansion: A Global Endeavour
The major power-producing nations, such as the U.S., the UK, the EU, Japan, and China, have adopted legislation in recent years to promote energy storage systems. Policy encouragements and tax reliefs have bolstered this effort, aiming to further domestic application. For instance, in 2022, the U.S. passed the Inflation Reduction Act (IRA), investing USD 370 billion in renewable energy and climate change initiatives. Energy storage equipment stands to gain an investment offset of over 30% thanks to this act. In 2021, China set a goal of 30 GW storage scale by 2025, to expand its energy storage industry.
3. The BESS Market: A Melting Pot of Players
Although there is no hegemonic market leader in the BESS landscape, a few early entrants have gained some market hold. Yet, the market continues to attract new players. Notably, the top seven battery storage suppliers have lost market share, from 61% to 33% this year, as indicated by a 2022 report, "Battery Energy Storage—Value Chain Integration is Key." This shows that BESS is heading toward commercialization with more market players.
BESS's Transition from Early Adopters to Early Majority: The Role of IT/OT Integration
The trend towards cleaner energy sources is irreversible, creating new and quick growth prospects for the BESS market. Observations show that both industry experts in battery cabinet manufacturing and start-ups investing in BESS are pushing beyond basic requirements. They are now focusing on providing faster construction, longer-term operations, and safer network system designs. Therefore, AI, big data, and network security must be more involved. To succeed in the BESS market will require strengthening IT and OT integration technology and creating better energy storage solutions.