Ensuring the Uptime of Your Wireless Network For AGV and AMR Systems
        Automated material handling (AMH) systems are expected to keep booming in the coming years thanks to developing trends in e-commerce and smart factories. Among the AMH market segments, autonomous mobile robots (AMR) have the highest potential for growth (CAGR 43%*) followed by automated guided vehicles (AGV) (CAGR 24%*), in the 5-year period from 2022 to 2027*.
        AGV and AMR systems are considered "mission critical" assets. An unstable wireless signal could easily disrupt the operation of these systems. To ensure continuous operation, a reliable wireless solution with seamless Wi-Fi connectivity and easy network management is an absolute must.
*Source: AGV-AMR Market (3rd Edition), LogisticsIQ
---
Key Challenges for Wireless Networks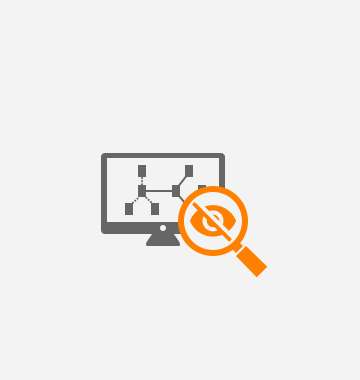 Hard to Manage
Unlike wired connections, wireless connections are invisible and affected by a lot of different factors, making it difficult to spot abnormalities. Usually, an anomaly would only be discovered when the AGV or AMR system operations have already been affected. In addition, it's often hard to find and solve the root cause of wireless connection issues, causing unnecessary downtime. All these factors combines make troubleshooting and managing wireless connections very difficult.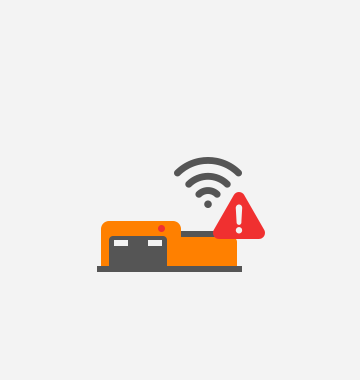 Unreliable Connectivity
AFVs and AMR shuttles are constantly on the move in a warehouse. The client devices that are mounted on mobile AGVs should be able to roam seamlessly between access points (AP), without downtime and support industrial protocol communication over wireless to enable interaction between the connected PLCs and the remote controller. In addition, Wi-Fi configurations are complicated, time-consuming, and prone to errors.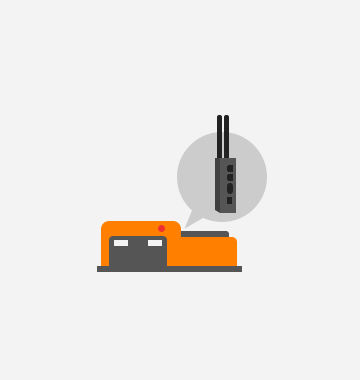 Limited Space and Interference
Designing AMR and AGV systems typically involves working with limited installation space. This means that the motors that drive the vehicles and shuttles often share the same power source as the communication devices. Hence, wireless devices mounted on AGV or AMR structures must tolerate interference from neighboring equipment. They should also be able to withstand the vibration from the constant movement of the vehicles that they are mounted on.
---
Why Moxa Wireless Solutions Are a Perfect Match for Your AGV and AMR Systems
Simplified Network Management
MXview Wireless gives you a clear view of your AGV and AMR systems' wireless network through the visual interface from which you can view the real-time network topology and the network status dashboard. Moreover, whenever there is an anomaly, the system will send out an alert automatically. You can also play back the roaming history to identify and solve the root cause and get your systems running normally again as quickly as possible.
Compact but Rugged
The industrial EMC-certified AWK Series wireless clients are small yet strong, and feature built-in antenna isolation to protect against interference and All AWK Series devices undergo rigorous testing to ensure suitability for environments with extreme vibration. Moreover, with a wide operating temperature range of -40 to 75°C, the AWK Series wireless products are deployable in cold-storage warehouses.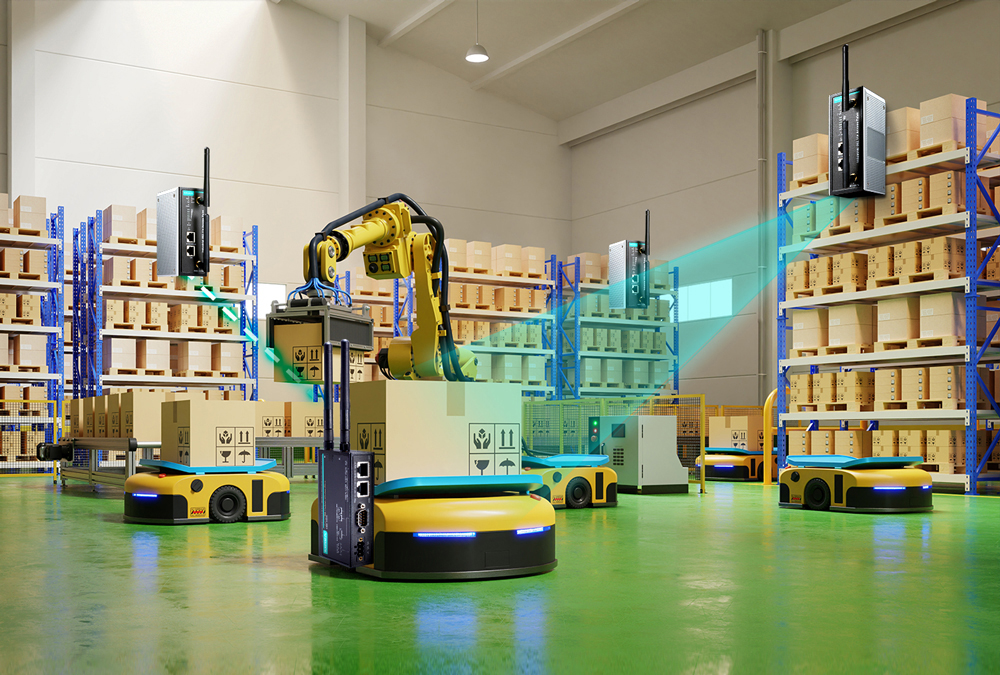 Reliable Networks for Mobile Operations
To ensure continuous AGV operations, our AWK Series AP/bridge/clients feature Turbo Roaming technology to achieve millisecond-level handoffs. Moreover, the unique MAC Clone function can be enabled on all the AWK Series to support PROFINET communication over wireless networks. The AWK Series with Wi-Fi 5 (802.11ac) offers future-proof wireless with the latest WPA3 encryption for enhanced wireless security to help protect sensitive data on wireless networks.

LEARN MORE
---
Reliable Wireless Solutions for Your AGV and AMR Systems

Find Reliable Network Management Software
MXview Wireless
Newly Launched MXview Add-on Module Specially Designed for Wireless Network Management
View Wi-Fi connections and network status at a glance
Play back the roaming history to identify the root cause of issues
Minimize downtime through instant alerts
Find Reliable Industrial Wireless Devices
AP/Client

AP/Client

Client

AP/Client

AP/Client
---
Resources & Downloads
Solution Brochure

Boost Productivity With Industrial
Wireless Connectivity