USA
Turning Pollution Into Gold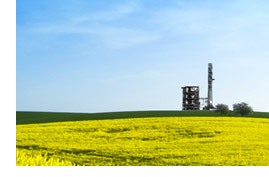 Hydrogen sulfide (H2S) is a flammable and colorless gas found in oil and gas refineries and a variety of other applications. This poisonous gas affects the central nervous system and breathing, impacting human safety and infrastructure integrity (corrosion).
Streamline Innovations used data to create a redox H2S Gas and acid gas treatment system to remove H2S and convert it into agricultural-grade sulfur, functioning as a crop fertilizer. With this data, the company addressed the H2S challenge efficiently and economically. However, the company required an automation platform to do the calculations and remote control to overcome the difficulty of precisely controlling the chemical reactions, which traditionally requires human experts on site to check the flow rate every few minutes.
An IT-OT converged solution helped Streamline Innovation achieve this requirement. Moxa's rugged computer installed Inductive Automation Ignitions' SCADA software and conducted Python scripts to enable machine-learning. This IIoT solution helps Streamline Innovation facilitate the control and automation process, data collection, and remote control to solve the redox challenges and stabilize the chemical processes.

Summary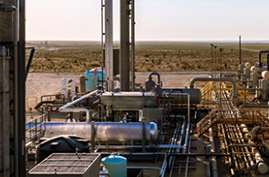 Challenges
Limited experts in the field: H2S concentrations and flow rates vary in natural gas. It requires experts in the field to check H2S concentrations and flow rates every few minutes. Unfortunately, experts cannot always be on site at natural gas facilities, or even frequently travel to them.

Streamline Innovation found it difficult to replace the "expert in the field" with suitable solutions. A standard PLC could not perform complex calculations and model-based controls. Also, a customized OPC server communicating with a cloud server had no authentication and security protection.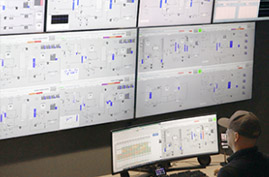 Solutions
Robust Design: Moxa's rugged computers are Class I, Div. 2 certified for oil-and-gas applications in harsh environments to preprocess motor vibration data, which generates vast quantities of sub-second data.

Reliable Connectivity: If the external connectivity is down, Moxa's computers record the data to ensure maximum uptime of OT equipment.

IT/OT Convergence: Along with Moxa's rugged design and reliable connectivity, it runs cloud-based SCADA so that Streamline's engineers can access SCADA from anywhere. It also runs Python scripts for the U.S. National Weather Service so that Streamline can enable machine learning to predict temperatures and humidity, as these factors have a big impact on sulfur production.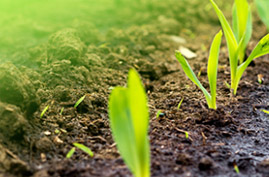 Results
Improved operational performance: In the past, Streamline could not address several KPIs. Adding machine learning to model-predictive control has made it possible. 

Cost-savings: Setting up of the solution resulted in a  75% labor cost reduction and improved uptime.

The data revolution helped Streamline unveil the revolutionary H2S removal technology.